Swedish Listening Course is made with a purpose to help you improve your listening skills in Swedish. 
The Course starts on November 15, 2021.
30 listening tasks for 30 days
The course that starts on November 15, 2021, will not be announced on our website or on our blog. We will announce only the course starting December 15, 2021. But you can go through this course earlier.
November course includes a bonus:
Mini-course "Reading and explaining 10 texts from 8sidor".
Course level – A1, A2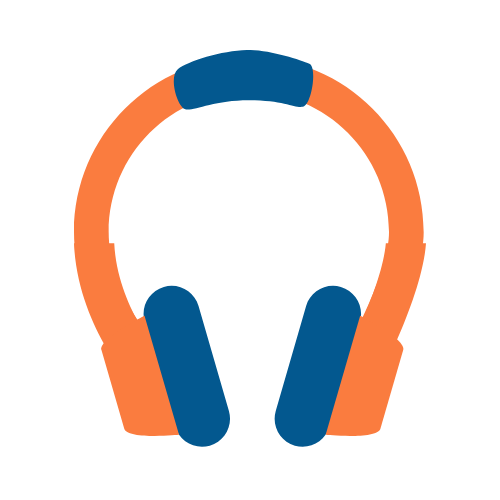 For those who know some words and grammar but still cannot get used to how the Swedish language sounds
For those who cannot understand easy Swedish words and phrases when they hear them
For those who cannot understand a thing when they hear someone speaking Swedish
What's inside the course?
30 listening tasks
One task per day
You may go through the tasks at your own speed. The tasks will be available two months after the end of the course.
A new task will open each day.
You may do the tasks each day, every second day, or only on weekdays.
If you don't have time to watch one task, the next one opens anyway.
Teacher of Swedish 
Anastasia is a Swedish language teacher and a course author.
She has been teaching Swedish since 2012 and creating online courses since 2018. Her level of Swedish is C2.
"The course helped me to incredibly improve my listening skills. First, it was a bit unusual and I listened to audio and video 3-5 times. But later I got used to it so much that I just watched an explanation video [from a teacher] and could understand 80-90% of what I listened to, without Ordlista [Vocabulary]. I especially liked that the content varied: children's TV series, videos from vlogs, radio programs, and SFI. They help to get used to different pronunciations, speed of speech, and vocabulary."
Anna, Poland
"The course is very good, everything is out into the system and clear. As the course is rather intensive, it is important to work on it every day. For me, as a beginner-level student, it was rather hard because I don't have a vast vocabulary. That is why it was very interesting and useful for me to watch videos in Easy Swedish, and short episodes of children TV series, in order to listen to the speech and get used to it. As I will progress with my studies, I will get back to the video and audio [links to the resources are provided to the students]. Thank you for the course!
Everything was amazing)"
Anastasia, Czech Republic
"I thought at first that the course will not help much, because we can listen to the radio and TV, but when it is explained in a system, program, you get the result at once, even if no one controls you. You do it for yourself! Thank you!"
Melania, Stockholm
Listening Course
30 listening tasks
for 30 days
Course Content Access 24/7
Access to the course content during 2 months after the end of the course
+
Bonus only for November Course:
Mini-Course
"Reading and explaining 10 texts from 8sidor"
* SEK means Swedish crowns, currency in Sweden
* The course payment refund is available during the first 7 days of the course. After that, the course payment is non-refundable.
Frequently Asked Questions
How much will it be in euro/dollar?
The payment will be done in SEK (Swedish crowns) because it is the currency that our company uses. You may check with your bank the exchange rate between the euro and SEK. It can vary from bank to bank. Here in Sweden in everyday life, we usually count that 10 SEK is 1 euro and 9 SEK is 1 US dollar. BUT check your bank for the exact exchange rate.
May I pay for a course if I am outside Sweden?
It usually doesn't matter where you are. Payments in our solution can be accepted from virtually any country if your bank card belongs to either MasterCard, Visa, or American Express payment systems.
I cannot create an account on your platform.
The account is created automatically as soon as a course is purchased. Later, when you would like to purchase the next course, you may just log in to your account and do the purchase, so that the course is connected to your existing account.