A beginner course, where you start studying Swedish starting with the alphabet and basic phrases
All course modules are prerecorded, so you may study at any time and anywhere.
Resgistration is closed at the moment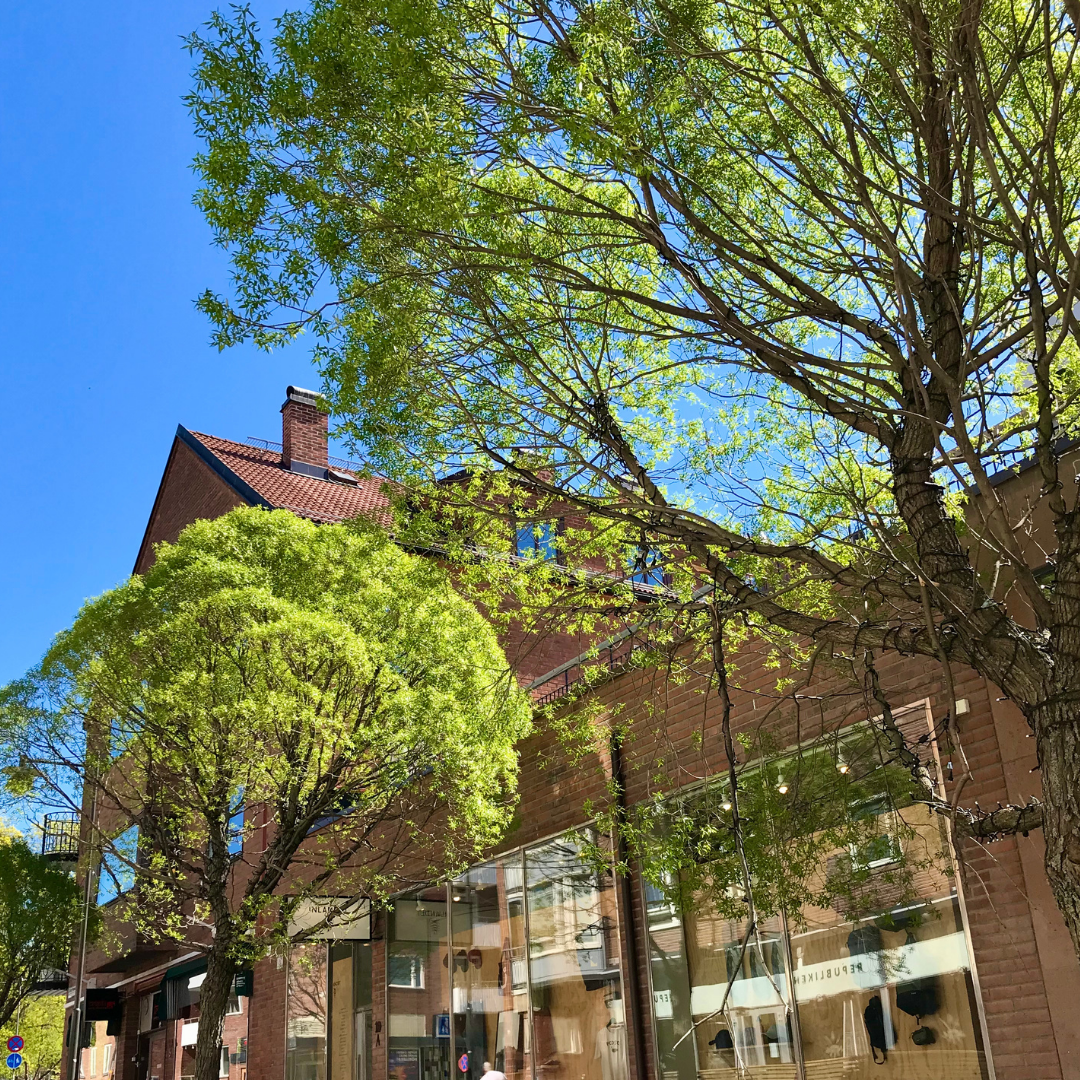 This course is for you if
You live outside Sweden but… 
– You want to learn Swedish and learn more about Swedish culture
– Your partner lives in Sweden and you are going to move to Sweden sooner or later
– You want to have a steady ground under your feet when you come here and want to be comfortable living in Sweden
– You are looking for a job in Sweden
You live in Sweden and…
– You work here, so you don't have time to attend courses in person
– You need Swedish to find a job
– You want to be more independent going to a bank, shop, doctor's office, etc.
– You want to take part in the conversation when your relatives or colleagues discuss something in Swedish
This course is for you if you want:
– To study Swedish from home at your own pace
– To have a flexible study environment and study, for example, while you travel or on vacation
– To have a clear plan of what, where and how to study
– To have measurable results by the end of a period you spent studying
– everything is put into a system, proven on our courses
– words and phrases are grouped and aligned with the topics
– dialogues and texts introduce necessary grammar
– grammar and vocabulary exercises are included in the modules
– the dialogues and texts are written exactly for this course
– the dialogues and texts are close to real life and real-life situations
– the dialogues are as close as possible to how people speak in everyday life 
– a wide variety of situations in dialogues and texts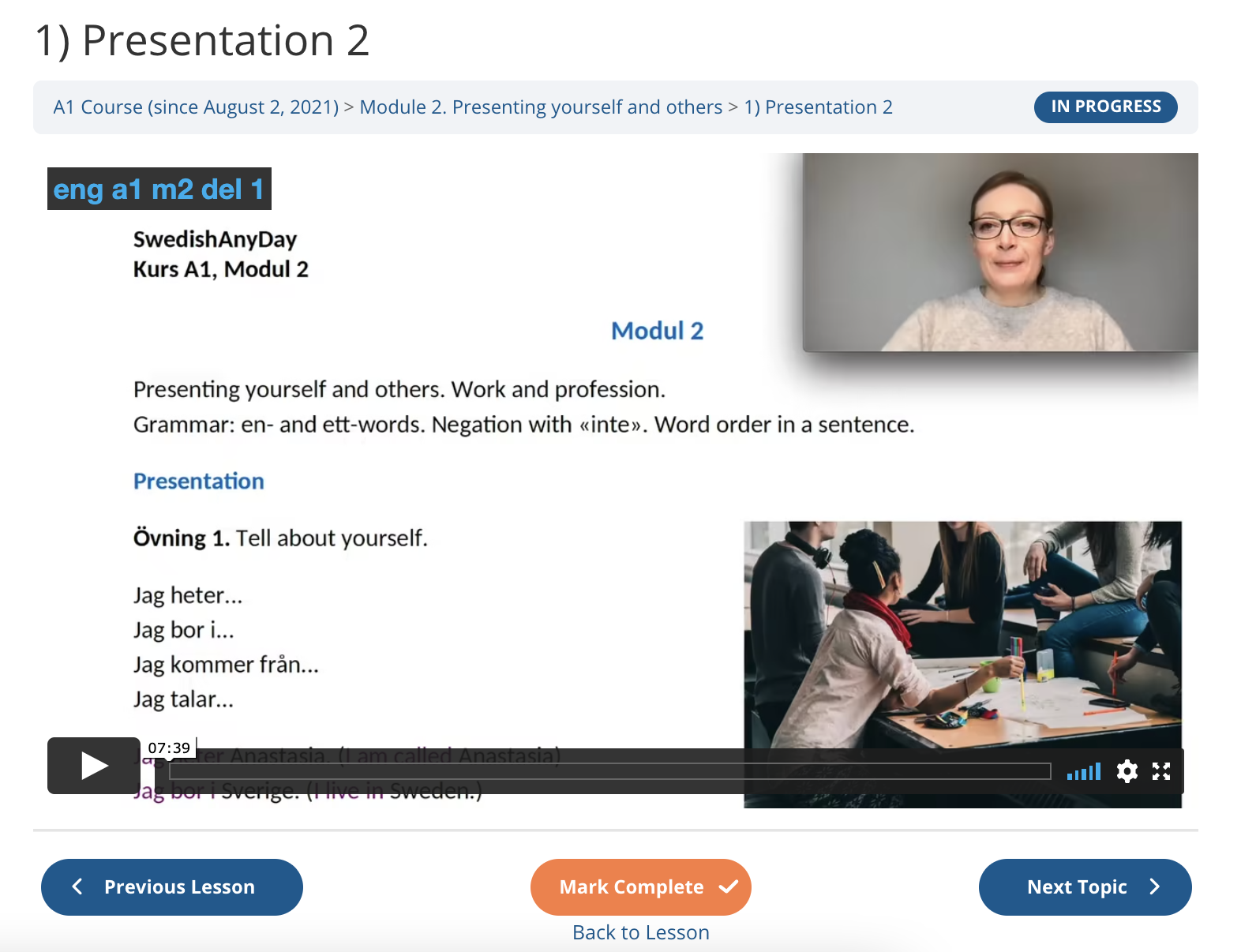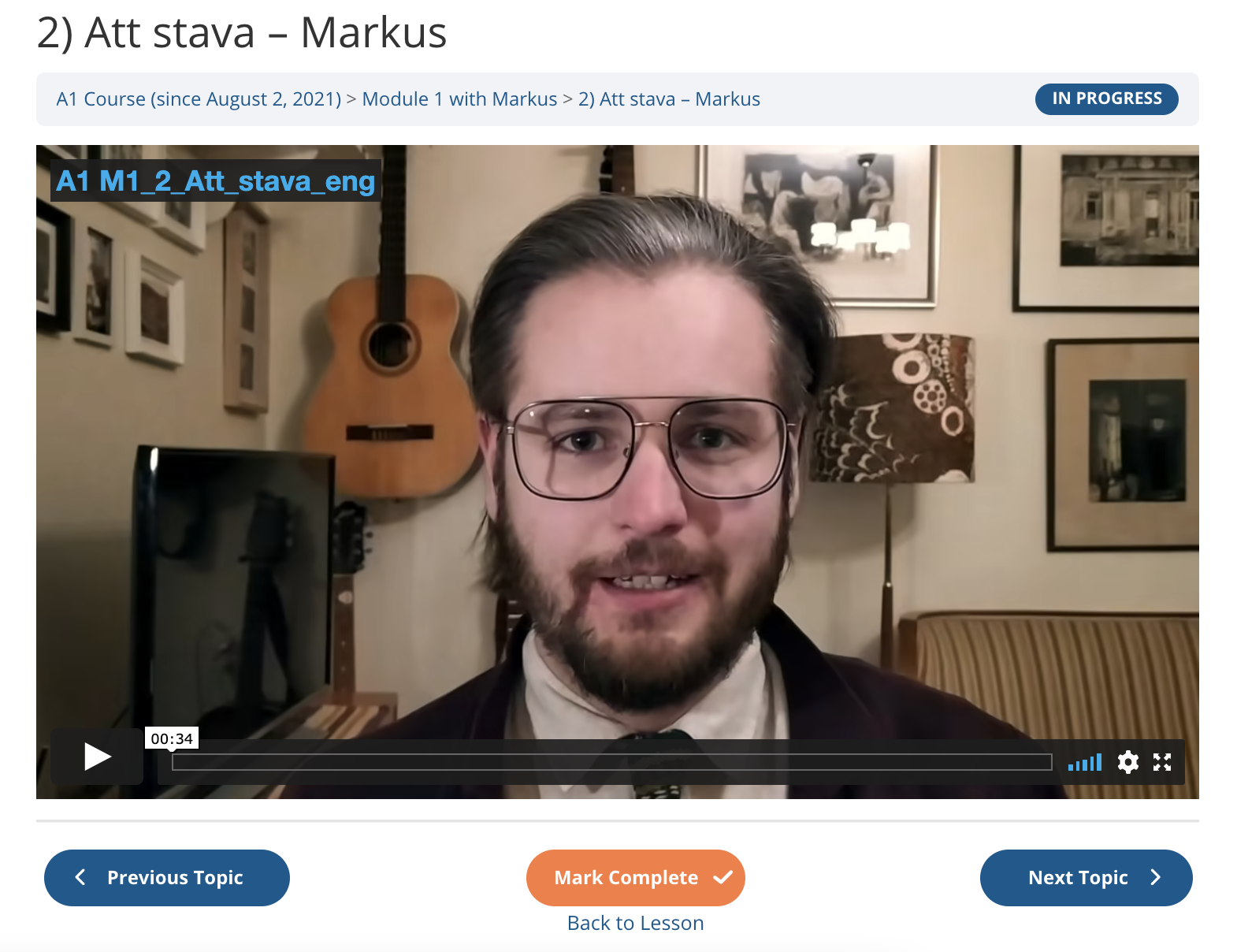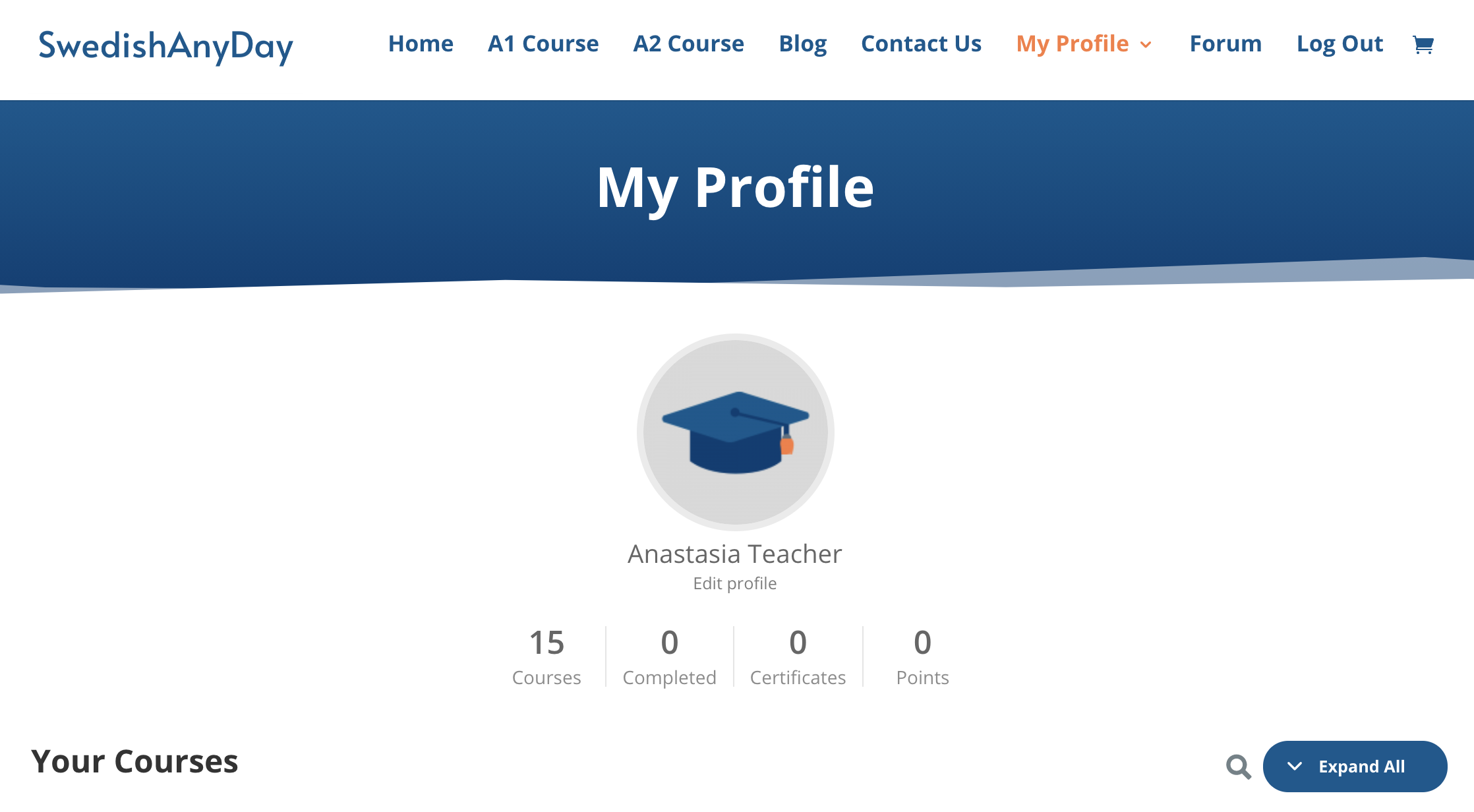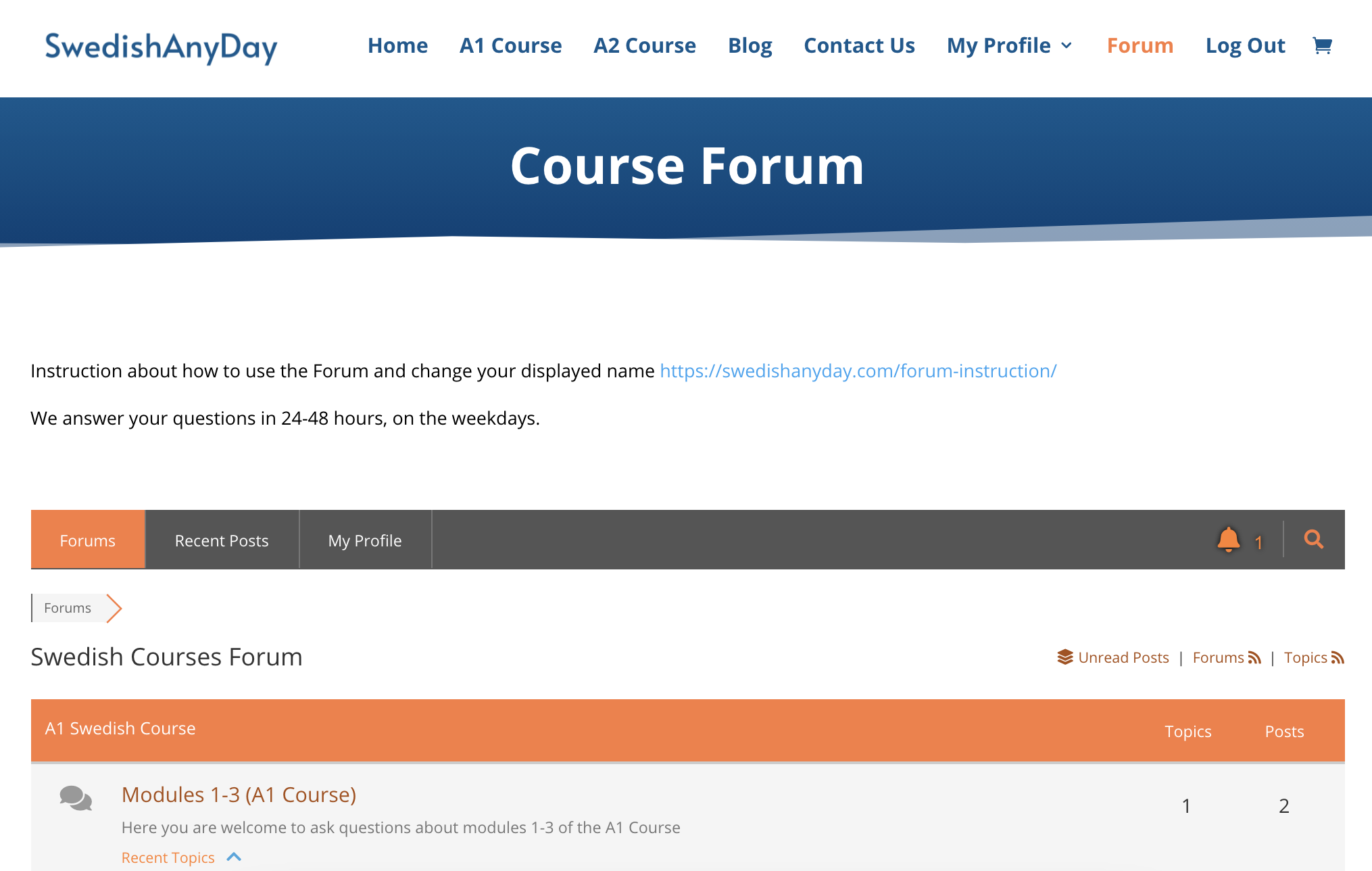 What Our Students Are Saying
"Anyone who wants to learn Swedish will find this course to be immensely helpful. It covers a lot of topics that will be useful in everyday conversation and life, includes a variety of exercises for practice, and introduces the basics of grammar that will explain how to phrase sentences properly. The content is engaging and the teacher is clear and concise in their explanations and translations. There is also lots of vocabulary to work with! I finished this course feeling like I'm one step closer to understanding how the language works and I feel more confident in my ability to speak Swedish."
Kaitlyn, A1 Swedish Course
"This course is very thorough and it offers so much information in a very systematic and approachable way that builds upon itself and teaches concepts using entertaining and interesting dialogues that put everything being learned into a real-world context. I would say that by taking this course and doing all the modules and homework someone will learn A LOT!
I think these classes are totally fantastic. They are fun, but they are also so thorough and practical, as well as very detailed and provide everything someone needs to really get a strong base for their Swedish language learning! I highly recommend SwedishAnyDay!"
Kelly, A1 Swedish Course
"I like that the videos are always accessible, so I can rewatch them again later this week. It will help consolidate what I have learned and it will also help me with pronunciation. I'm really happy I can now introduce myself in Swedish 🙂 "
Martina, A1 Swedish Course
"One thing that I really loved about your videos is that you also highlighted different pronunciations and that's something quite important to become aware of when you're learning a new language. So thank you so much! "
Irina Helena, A1 Swedish Course
"Like most people I thought the A1 course was just about introducing yourself and saying hello but this course changed my mind, it taught me how to converse in a new language and also something about Swedish culture. I highly recommend this course because of the good way of teaching, checking homeworks and I was very satisfied with it."
Lillian, A1 Swedish Course
"I chose this course because it seemed to be the best in order to start learning Swedish from the very beginning. I also liked that it let me practice whenever I had time for it. After the first module, I realized that I like the structure and order and the way how the language and knowledge are presented. I would most definitely recommend this course to all of my friends who have come or are planning to come to Sweden and have no knowledge of the language. It is the very basic knowledge one needs when staying or even living in Sweden. I would love also to have a chance and learn the B1 level here. Good luck!"
Ilze, A1 Swedish Course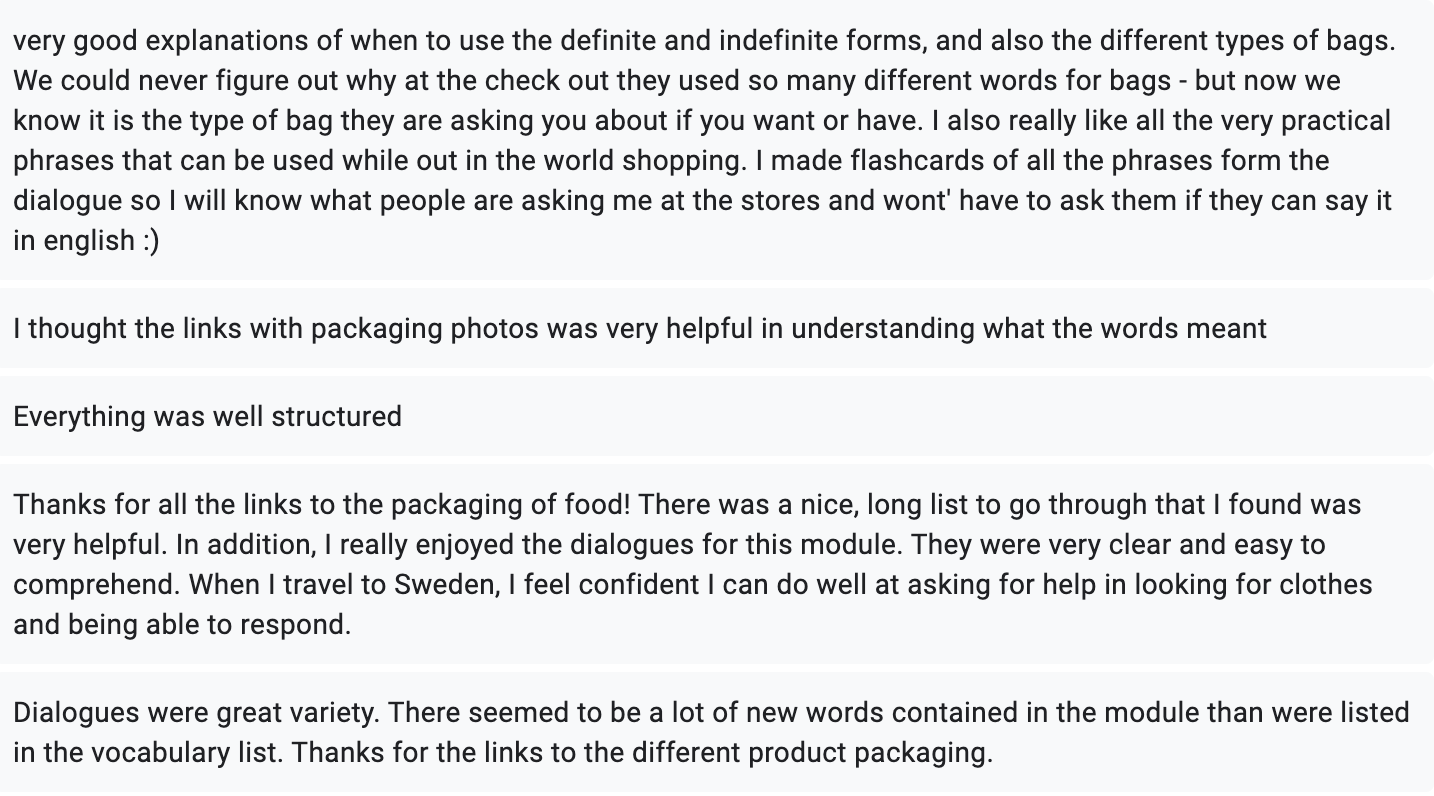 Mini
15 seats
Self-Studying
(NO homeworks)
Access to 15 Course Modules
(1 New Module Opens Each Week)
Access to the Course Forum
Access to the Course Platform 24/7
Progress Tests after Each Module
Course Completion Certificate 
Access to the Course Content and Your Mini-Course Bonuses: 12 Months after the Course Ends
Extra Module about Time Management on Online Courses
Extra Module on Motivation and Goal-Setting
Standard
10 seats
Everything from Mini
+
Homeworks Checked by a Teacher
Mini-Course
"14 Swedish Modal (Auxiliary) Verbs"

Mini-Course
"How to Write Nouns and Adjectives Together: Advanced Course"

Mini-Course
"10 Steps to a Better Swedish Pronunciation"

Mini-Course
"Plural Forms of Swedish Nouns"

Ultra
2 seats
Everything from Mini
+
Homeworks Checked by a Teacher
Mini-Course
"14 Swedish Modal (Auxiliary) Verbs"

Mini-Course
"How to Write Nouns and Adjectives Together: Advanced Course"

Mini-Course
"10 Steps to a Better Swedish Pronunciation"
Mini-Course
"Plural Forms of Swedish Nouns"
+
5 Speaking 1-on-1 Lessons with the Teacher (1-hour each)
* SEK means Swedish crowns, currency in Sweden
* Speaking lessons will be after specific modules after you hand in your homework. There are specific agendas for speaking lessons based on the modules you study. Speaking lessons will be after the 3rd, 6th, 9th, 12th, and 15th  modules.
* Speaking lessons are done between 9:00 and 21:00 Stockholm time.
* The course payment refund is available during the first 14 days of the course. After that, the course payment is non-refundable.
* Please pay attention that you cannot switch your course package during the course. So, if you want your homework assignments checked by a teacher or speaking lessons, take a package with them when you purchase the course. (It is either a Standard or an Ultra package. Check the descriptions of the packages to learn more.)
Frequently Asked Questions
How much will it be in euro/dollar?
The payment will be done in SEK (Swedish crowns) because it is the currency that our company uses. You may check with your bank the exchange rate between the euro and SEK. It can vary from bank to bank. Here in Sweden in everyday life, we usually count that 10 SEK is 1 euro and 9 SEK is 1 US dollar. BUT check your bank for the exact exchange rate.
May I pay for a course if I am outside Sweden?
It usually doesn't matter where you are. Payments in our solution can be accepted from virtually any country if your bank card belongs to either MasterCard, Visa, or American Express payment systems.
Can I start if I am a total beginner?
Yes, the A1 Swedish Course is for absolute beginners as well, because it starts with basic phrases and vocabulary. 
There is an introduction lesson, which will be available directly after you register for the course. We highly recommend watching these videos before you start studying. It will help you with the course start and first modules.
How much time do I need to study per week?
Our students study at least 3 hours per week. The course pace is one module per week and one module usually takes at least 3 hours to watch the lesson videos, work with texts and dialogues, do the exercises and the homework.
I cannot create an account on your platform.
The account is created automatically as soon as a course is purchased. Later, when you would like to purchase the next course, you may just log in to your account and do the purchase, so that the course is connected to your existing account.
How about the pronunciation part? Will we work on it?
Our students usually don't experience big problems with their pronunciation. This course is not an accent reduction course or training in Swedish. As long as the students didn't mix words and letters in the words and it goes well to understand what they are saying, that is fine. 
We check it by doing a couple of homework assignments during the course when students should make an audio/video recording reading a text or a dialogue. One of them is at the beginning of the course and another one is closer to the end of the course. Usually, even if the students don't read very well in the beginning, it becomes much better by the end of the course. After these homeworks they get feedback about what sounds and words they should pay attention to.